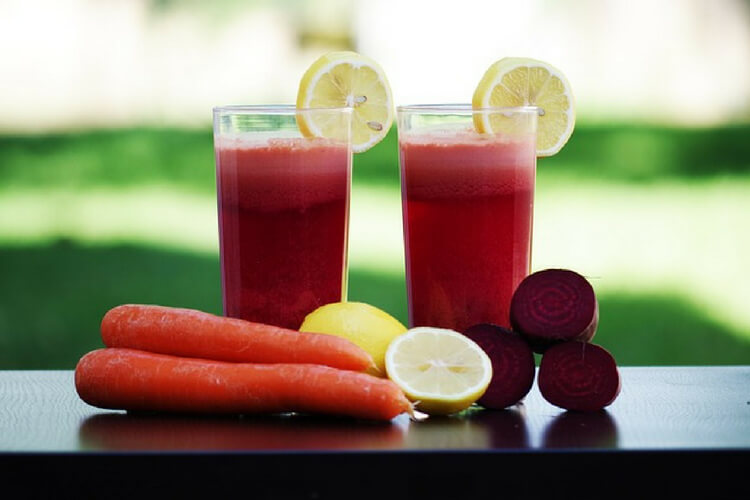 Vitamins and Supplements for the Skin
When it comes to skincare, there are a ton of vitamins and supplements for the skin that can help combat a multitude of different skin issues from acne to aging. For the most part, we should be able to get most of them from our foods but there are also supplements available that can add extra benefits to help improve our skin's condition.
We all know the importance of taking care of our skin on the outside but sometimes we forget the importance of taking care of it from the inside and the saying 'you are what you eat' couldn't be any truer when it comes to skin care.
Vitamin A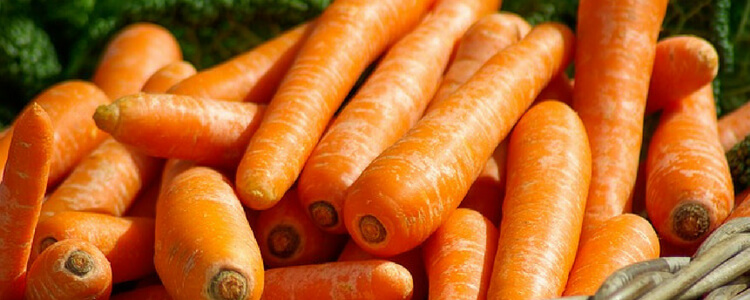 Vitamin A is essential for the maintenance and repair of normal skin. It is an excellent antioxidant and can help keep the skin healthy by keeping the mucous membranes moist and resistant to cell damage. It can help improve the symptoms of acne, eczema, and psoriasis or those suffering from drier skin in general. A deficiency in vitamin A can often be the reason for rough dry skin in the first place.
Vitamin A is found in green, orange and yellow fruits and vegetables, egg yolks, kidneys, and cod liver oil. A precursor to vitamin A is Beta Carotene which is responsible for giving many fruits and vegetables like carrots and tomatoes their vibrant colour. Once ingested it converts into either vitamin A (Retinol) or into antioxidants to protect cells from free radical damage.
Beta Carotene is known for increasing melanin in the skin which protects skin against UV rays. As a side effect, some people experience a natural tan like glow to their appearance when supplementing with Beta Carotene or eating many foods rich in it (you've probably heard the stories of how eating too many carrots will turn you orange) although too much can be toxic and lead to yellowing of the whites of the eyes so it's wise to watch your intake through foods or stick with the recommended dose when supplementing.
Vitamin C
Vitamin C is also known as Ascorbic Acid and is a water-soluble vitamin found in citrus fruits, broccoli, peppers, leafy greens, strawberries, and papaya. Vitamin C is well known for its skin benefits because it is known to contribute to the formation of collagen within the skin and is also an antioxidant that protects the skin cells from breaking down from oxidative stress.
A diet rich in Vitamin C can help improve overall skin health by helping to improve skin texture, reducing the appearance of wrinkles and reducing the signs of sun damage. Some studies found a link between people who consumed a diet rich in Vitamin C to those who had a better skin appearance and fewer wrinkles. Vitamin C can also be taken as a supplement if you find it hard to consume enough of it through your diet. It is available in tablet, capsule and effervescent tablet form.
Vitamin E
Vitamin E has many benefits when it comes to skin care. It can protect the skin cells from oxidative stress and can also prevent premature aging and wrinkles that can be caused by free radical damage, especially from sun exposure.
Vitamin E is often found in stretch mark creams as it is known to help reduce the appearance of scars, wounds and rough dry skin. It can be found in foods such as wheat germ, almonds, seeds and green leafy vegetables. Vitamin E is also available as a supplement and can be found in the form of oils or capsules.
Zinc
Zinc is extremely beneficial to skin and I've actually heard a saying that says, if all else fails, use Zinc. It contributes to the maintenance of normal skin function and if you're suffering from any kind of skin issues, a deficiency in zinc could be one of the problems. It can help repair damaged tissue and heal wounds by helping cells to regenerate, as well as being essential for regular cell growth.
As well as it's healing abilities, Zinc is also full of antibacterial and anti-inflammatory properties and is often used in the treatment of acne because of this. Some research even suggests that acne formation may be linked in part to a Zinc deficiency.
Zinc also protects the skin from UV damage and for that reason, it is found as Zinc Oxide in most sunscreens. Zinc is found in most meats, eggs, seafood, tofu, nuts, pumpkin seeds and dark chocolate (woohoo!) and as an added benefit, Zinc is also a key nutrient in the growth of hair and nails. Zinc can also be found in many supplements specially formulated for skin, hair, and nails or on its own in tablet or capsule form.
Evening Primrose Oil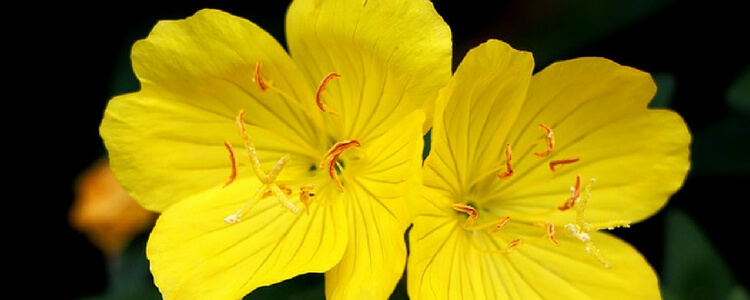 Evening Primrose Oil is actually used for many different things ranging from hormone imbalance to relieving the symptoms of PMS and Menopause but it has also been linked to improving skin health as well. It is an oil extracted from the seeds of the evening primrose and is available in liquid and capsule form.
Evening Primrose Oil is high in omega 6 essential fatty acids which can help those suffering from hormonal acne by balancing hormone levels. It is also helpful to those suffering from eczema and psoriasis and as essential fatty acids are important in cell structure, they can help promote skin elasticity. Some studies have shown that Evening primrose Oil can help with age-related skin changes such as uneven skin tone, texture, and firmness.
Fish Oils
Fish Oils are high in omega 3 fatty acids such as Docosahexaenoic acid (DHA) and Eicosapentaenoic acid (EPA). These fatty acids are extremely beneficial to the skin by nourishing it with fats and providing it with fat-soluble vitamins. They can also regulate oil production to improve hydration and prevent acne.
As they are antioxidant and anti-inflammatory, they can help prevent and repair sun damage to the skin. Some studies suggest that they can even delay the aging process by protecting against the breakdown of collagen that causes sagging skin and wrinkles. Omega 3 fatty acids are found in oily fish such as salmon, mackerel, tuna, herring and trout and they are also available in liquid and capsule form.
A Healthy Diet For Healthy Skin
If you're looking to improve the condition of your skin then you may want to consider not only your skin care products but also your intake of these skin improvement vitamins, minerals, and supplements. If you are someone who struggles to consume all of the above within your diet for some reason or another, there are many products available that combine all of them together into one multi-supplement.
Are you feeding your skin enough vitamins and minerals and have you noticed a difference when you've added more of these essential nutrients to your diet? Please feel free to share any stories on the subject in the comments below.