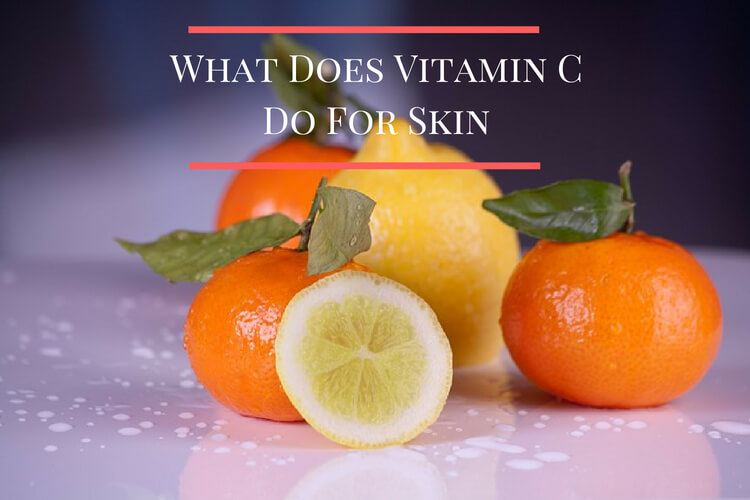 What Does Vitamin C do for Skin
So, what does vitamin C do for skin and why should we consider adding it to our skin care routine? Well, vitamin C is actually a very important ingredient when it comes to skin, both as a dietary source and when applied topically to the skin and from a dietary point of view, a deficiency in this all-important vitamin can lead to issues like rough dry skin and dry splitting hair too and at the very worst, a disease called Scurvy.
Vitamin C is a water-soluble vitamin that can only be sourced from food because the body does not naturally produce it. It is needed for the growth and repair of all tissues in the body and helps to make collagen which is one of the most important factors for maintaining strong, healthy and youthful looking skin. It also helps with wound healing and as it is a powerful antioxidant, it can help protect against free radical damage too.
Skin Benefits Of Consuming Vitamin C
One of the things you'll often hear about when it comes to aging skin is the importance of collagen and how it can break down because of damage and aging. This breakdown of collagen is responsible for many of the unwanted signs of aging from wrinkles to sagging skin.
A vitamin C rich diet can help improve the formation of collagen and protect skin cells from damage which can help reduce the appearance of fine lines and wrinkles. It can also help reduce the signs of oxidative damage resulting in a smoother, firmer and clearer complexion.
It Has Numerous Other Benefits
Many people find that increasing their vitamin C intake leads to a noticeable improvement in the condition of their skin and as an extra added bonus, it also improves the condition of their hair too but it doesn't end there. Many say that it appears to help their hair grow faster too. It also makes even more of an improvement when consumed with other skin benefiting vitamins and minerals.
A diet rich in vitamin C has many other benefits not only from a skin care point of view but for overall health too. Have you ever noticed that when you come down with a cold or flu, many of the medicinal products contain vitamin C, well that's because it is an essential vitamin for immune support and people who consume a diet rich in vitamin c are more likely to be able to fight off infections than those who don't.
Food Sources That Are Rich In Vitamin C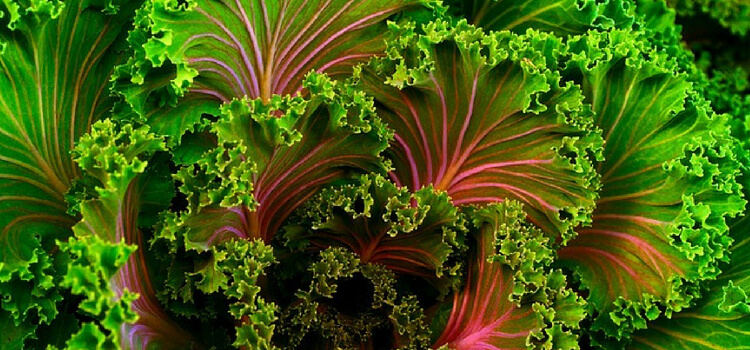 Vitamin C can be found in many foods but the richest sources would be fruits and vegetables. Below is a list of the highest and most common sources of this essential vitamin but if you find it difficult to consume a lot of fruit and veg, then there's always the option to take it as a supplement instead although getting it through foods like the ones below is the best way.
Citrus Fruits like Oranges, Grapefruits, and Lemons
Dark Green Leafy Vegetables like Kale, Turnip Greens, and Spinach
Peppers,
Tomatoes,
Kiwi Fruit,
Broccoli, Brussel Sprouts, and Cauliflower,
Strawberries, Raspberries, Blackberries, and Blueberries
Papaya, Mango, Pineapples and Cantaloupe Melons
Skin Benefits Of Applying Vitamin C Topically
The topical application of vitamin C is well known and well used for very good reasons. This super antioxidant can help protect against and treat oxidative damage to skin and is particularly effective against sun damage. Although it is not a sunscreen as it does not absorb UVA and UVB light, it can protect against the free radical damage that is caused by sun exposure. This includes the appearance of brown spots and other skin discolorations caused by sun damage and its ability to even out skin tone is one of its most well-known qualities.
It's healing properties also help with the appearance of acne marks and scars, this, in turn, leaves the skin with a much brighter and clearer appearance. Topically applied vitamin C can also help stimulate the production of collagen which helps reduce the appearance of fine lines and wrinkles and results in firmer-looking skin.
As well as being an antioxidant, it also has some anti-inflammatory properties too and can help reduce irritation and inflammation of the skin. As with all skincare ingredients, no one ingredient can provide it all and as such, it is even more effective when combined with other beneficial skin care ingredients. If you've never used topical vitamin C before, then it's best to start off with a low concentration as it can be quite a strong product that can cause redness and stinging for some so start off gently to ensure you're skin can tolerate it.
Topical Vitamin C – What To Look For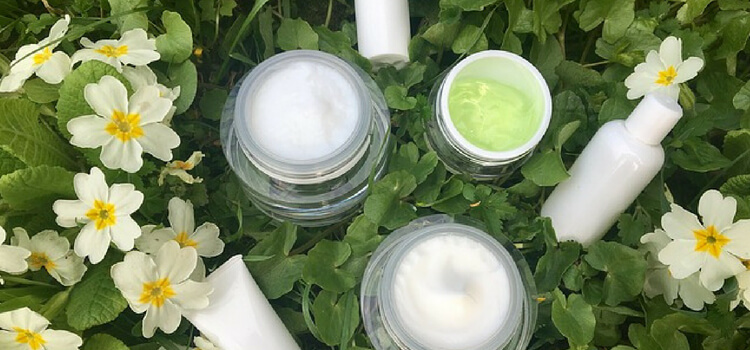 Vitamin C is added to many different skin care products but it is often found in the form of serums which are more effective at penetrating and absorbing deeper into the skin meaning that the benefits of vitamin C can be truly experienced. It can also be purchased in higher concentrated dosages that can then be added to your existing products.
For the best vitamin C serums, Click here.
Vitamin C is known by many different names but it is most commonly found in skin care products in the form of Ascorbic Acid or L-Ascorbic Acid. You may also find other forms of vitamin C labeled as sodium ascorbyl phosphate, magnesium ascorbyl phosphate, tetrahexyldecyl ascorbate, ascorbyl palmitate, ascorbyl glucosamine and ascorbyl tetraisopalmitate.
Conclusion
Well, I say anything that helps with damaged and aging skin problems is a great thing and it's something well worth adding to your skincare routine if you're not already using it. From a dietary aspect, a lack of certain vitamins and minerals can be the cause of many skin related problems so improving your intake of important nutrients like vitamin C can result in a seriously significant improvement in the appearance of your skin.
What do you think, have you tried vitamin C as a topical application or have you altered your diet and increased your vitamin C intake and seen a difference in your skin's appearance? Please feel free to tell me all about it in the comments section below.