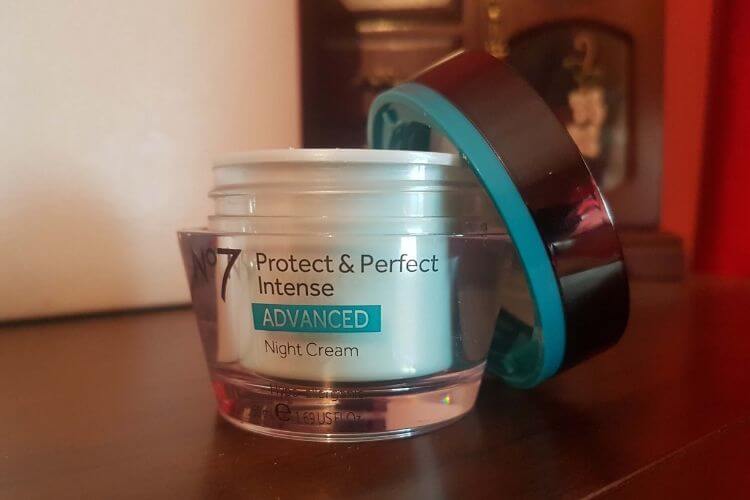 Boots No7 Protect & Perfect Intense Advanced Night Cream Review
🛈
This post may contain affiliate links and I may earn a small commission when you make a purchase through those links at no extra cost to you. Also, as an Amazon Associate, I earn from qualifying purchases. You can read my full disclosure here.
The Boots No7 Protect & Perfect Intense Advanced Night Cream is a product that I've used intermittently over the years but for some reason, I've never gotten around to writing a review on it. I remember when this range was first introduced and there was such a serious amount of hype surrounding it all because of a documentary claiming that this range (the serum in particular) was clinically proven to actually work at reducing wrinkles.
Women were literally lining up outside Boots stores before they even opened and stampeding through the aisles to strip the shelves bare faster than you can shake a tic tac. One tabloid newspaper even wrote about how a years supply of stock was sold within a fortnight and the fact that they were in such high demand made them all the more sort after.
Of course, I was one of those people but I wasn't quite quick enough off the mark and it took me several weeks of visiting my local Boots store before I finally got lucky and managed to grab a few products from the range before they were all pillaged. I initially bought the serum and night cream and I have since tried numerous other products in the range but the night cream, in particular, has always been my favourite out of all of them.
The All-Important Ingredients
This night cream has a few important ingredients that deserve a mention but the one that stands out the most is Matrixyl 3000 Plus. Matrixyl 3000 is a combination of two popular peptides, Palmitoyl Tetrapeptide-7, and Palmitoyl Oligopeptide which offer a whole host of anti-aging skin benefits including not only promoting the production of new collagen but also elastin too while they're at it making it quite the anti-aging powerhouse.
It also contains Retinyl Palmitate which is a weaker form of retinol which is renowned for its extensive anti-aging abilities. Also included is Sodium Hyaluronate which is the salt form of Hyaluronic Acid which is another anti-aging superstar due to its ability to increase moisture in the skin which in turn leaves the skin looking plumper and smoother. And for extra good measures, it also contains Tocopherol (Vitamin E) which is well known for it's moisturising, healing and antioxidant properties
How It Looks And Feels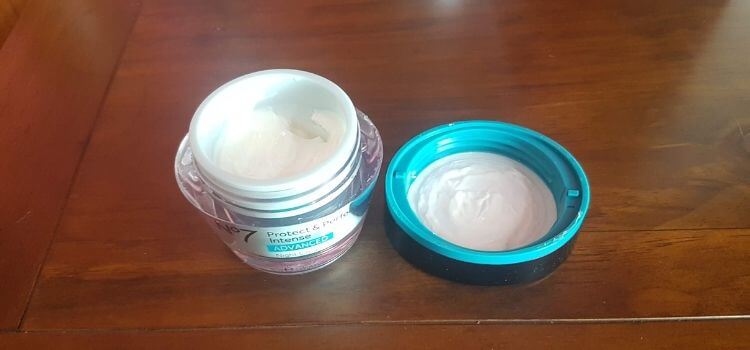 Let's start with the packaging because that could be a deal-breaker for some. I say that because it comes in a glass jar which many people dislike nowadays because of the lack of protection against air, light, etc. The cream is concealed behind a blue plastic internal container so technically speaking, it's not being exposed to light through the glass container but it's obviously not airtight.
And of course, once the lid is removed, it's being exposed to all those things that you'd probably prefer your cream wasn't being exposed to. That being said, this doesn't seem to have had a negative effect on its popularity and it's certainly not the only big brand using jar packaging but maybe just don't leave it sitting on the side for months and months on end if you're worried about it losing its effectiveness.
As for the feel, this is a lovely thick luxurious cream that spreads across the skin easily so a little really does go a long way. And when I say thick, I'm not talking about some of those heavy creams that are so thick that they're almost waxy. This stuff is silky smooth and soft and really easy to spread.
What I Like About It
What I like most about it is basically the way my skin looks and feels afterward, it really is as simple as that. This has to be one of the most moisturising products I've ever used and it's instantly noticeable. Dryness is pretty much eradicated immediately and my skin looks instantly smoother with fine lines and wrinkles looking noticeably reduced.
The following morning, my skin is still super moisturised and smooth and of course the more you use this stuff, the better and more noticeable the results get. Most creams need to be used for a few weeks before you start seeing any improvements but there are a few out there that have an instant visual effect on your skin and for me, this is definitely one of them.
And Then There's The Smell
There's also the divine smell that lingers on as long as this product remains on the skin which is pretty much until your next cleansing and toning application the following morning. I've never been good at describing smells especially if the smell is something I don't recognise but let's just say it's addictively pleasant.
Now there is a slight downside to that because it means that the product is heavily fragranced which could potentially be problematic for some. This cream has never personally caused me any breakouts but it's definitely something to bear in mind especially if your skin is more on the sensitive side.
What I Don't Like About It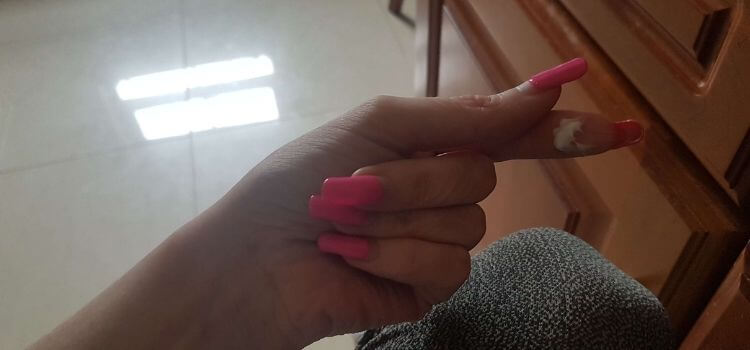 Well, there is one thing that I don't like about it and funny enough I don't think I've heard anyone else complaining about this so maybe it's just me but it makes my hair super greasy really quickly. You see I have bleached platinum blonde hair and in an effort to keep it from drying out, I only wash it twice a week. Also, that's what my hairdresser advised and you know, you always listen to your hairdresser right?
Anyway, this stuff leaves my skin seriously moist, like so moist that when I get up the following morning, my hair looks as though it's absorbed the extra moisture that's now all over my pillowcase and is now ready for a rewash even if I've only just washed it that evening before.
I've come across lots of reviews where people talk about how quickly it absorbs into the skin but I don't fully agree with that to a degree. Don't get me wrong, this stuff does absorb into the skin and your skin does feel dry to the touch afterward but there's this sensation of moisture that remains. It's a little bit like when you've applied an oil to your skin and you're left with that moist feeling even though the oil has completely dried in if that makes any sense.
The Unsuccessful Attempts To Prevent It
I've actually tried several different things to try and alleviate this hair contamination if you will but nothing seems to prevent it. I've tried applying the cream a couple of hours before bed in the hope that come bedtime, the moist feeling would dissipate but alas I can still feel that moist feeling on my skin when my head hits the pillow.
In fact, my skin still feels the same the following morning so I don't know why I thought applying it earlier would make any difference. Even tying my hair back for bed doesn't work because I roll around so much in the night that all that moisture still rubs off on my pillow and my hair is still rolling around all over it.
Is It Weird That I Find That A Problem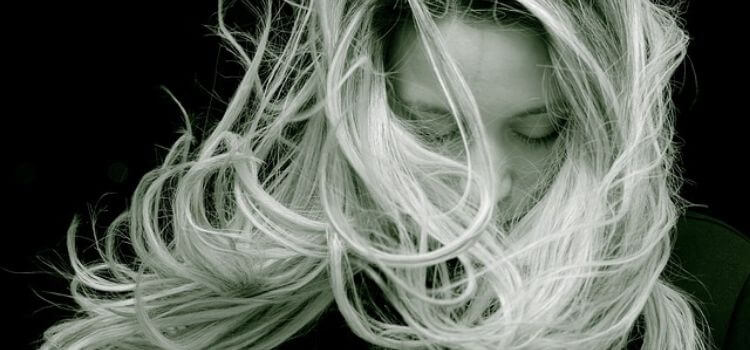 So that might sound like an unusual thing to complain about because moisture is what we want for our skin right? After all, wrinkles and lines always look worse the drier your skin is. And I'm not denying its effectiveness because you can instantly see the difference all that moisture makes because my skin looks so much smoother, plumper and healthier every time I use it.
So what's more important to me? My platinum locks or keeping my skin looking healthier? Well, vanity's a bitch and I don't really want to compromise on either. I'd prefer not to wash my hair more frequently than I'm already washing it because let's face it, bleached hair is already more fragile at the best of times
Yes, I do have dry shampoo but I try to use that sparingly because apparently, that's not particularly good for your hair either. I should probably mention that my hair is on the finer side so that's also not helping matters. I'm sure those with thicker locks probably wouldn't experience this to the same degree as me.
Is It Worth The Greasy Locks
I'm not gonna lie, I have experienced this before with other thick night creams but they didn't yield the same results as this one so I had no problem discarding them and moving on the next one. This one's very different because it is so effective and I really like the instant results it gives me not to mention the longer-term results I get when I continue to use it regularly.
Does it irritate the crap out of me? Yes. Can I live with the greasier hair side effect? Absolutely. It's also not my only go to night cream (plus I'm always testing new ones too) so it's only a short term issue until I do my next switcharoo but it doesn't stop me going back to it repeatedly so its multiple pros definitely outweigh the one con.

What do you think of the No7 Night Cream? Have you tried it and if so, what did you think? Please feel free to tell me all about it in the comments below.