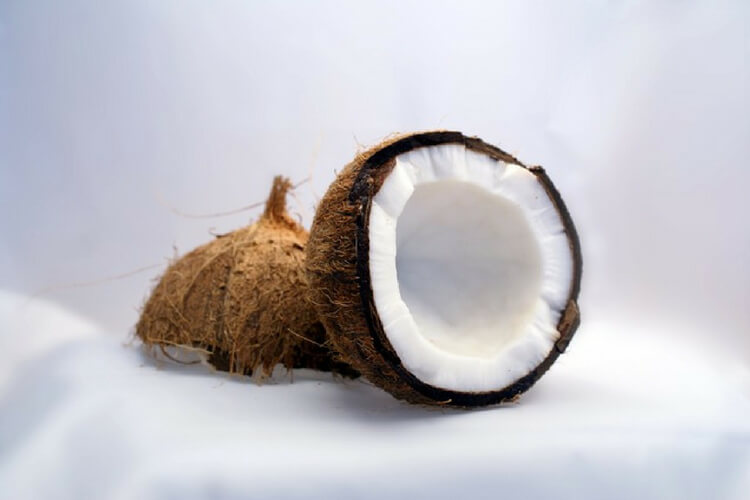 The Benefits of Coconut Oil for the Skin
🛈
This post may contain affiliate links and I may earn a small commission when you make a purchase through those links at no extra cost to you. Also, as an Amazon Associate, I earn from qualifying purchases. You can read my full disclosure here.
I'm sure at some stage you've all heard about coconut oil being used for hair care but what about the benefits of coconut oil for the skin? Well, the benefits are actually pretty extensive. Coconut oil is one of those things that seems to have many different uses and skin care is certainly one of them so I've gone on the hunt to find out exactly what it's good for and what ways we can use it.
Why Is It So Beneficial
Coconut oil is full of beneficial fats and proteins that are extremely good when applied topically to the skin. It is filled with antioxidant, anti-inflammatory and antibacterial properties and is also very hydrating, making it quite the skincare must (if your skin can handle it). Most agree that Organic Extra Virgin Coconut Oil is the best choice as it's the purest form.
Will It Benefit Everyone
Unfortunately, no because it is fairly comedogenic (pore-clogging). According to the comedogenic rating system, coconut oil is rated as a four and when you consider that the system rates from zero (non-clogging) to five (very clogging), that's pretty high so it's no surprise that it can cause breakouts for some, especially those who already suffer from oily or acne-prone skin.
However, that being said, there are people out there with those skin types who say that they've had no problems with it at all and in fact, it did wonders for their skin. On the other side of the coin, there are others with normal to dry skin who say it caused them to break out quite severely. Everybody's skin is different so it's best to do a small patch test first to see how well your skin reacts to it but if you're already acne prone, then, unfortunately, the chances are not in your favour.
Coconut Oil Has Anti-Aging Properties
Coconut oil can apparently help promote collagen production which helps keep skin smooth and firm and may also support the formation of new skin cells. It is a serious moisturiser which is one of the most important steps in the prevention of wrinkles and fine lines. Coconut oil is also full of antioxidants that can protect the skin from free radical damage which is a major cause of wrinkles.
It Softens Dry Skin
Because it's so moisturising, it's great for softening dry or hard skin. If you suffer from dry hands, feet, face, etc, applying coconut oil to the troublesome areas can have a great moisturising and hydrating effect and the more often you apply it, the better the results.
It Can Be Used For Eye Makeup Removal
So it turns out that coconut oil is quite an effective eye makeup remover and gentler too because it doesn't contain all the chemicals that a regular remover does. A word of warning, though, I gave this a try and as much as it was effective and my eye area was super soft and hydrated afterward, there was a slight side effect and that was burning eyes. Now it could have been down to poor technique but just be warned anyway.
It Makes An Excellent Lip Balm
If you suffer from dry chapped lips, this is another good use for coconut oil. It's moisturising and hydrating properties are a good treatment for dry chapped lips, not to mention it tastes and smells delicious too, that is unless you can't stand coconuts.
It Can Be Used As A Facial Cleanser
Some people actually use Organic Coconut Oil as a facial cleanser because of it's antibacterial and antifungal properties. I haven't tried this one yet but it sounds interesting and I've come across two ways of doing it. The first technique is a double cleanse. Simply apply the oil to your face in gentle circular motions then afterward cleanse again with your regular cleanser. The second technique is to apply the oil in the same way but this time, place a warm cloth on your face for thirty seconds or so then gently remove the oil with the washcloth.
Use It To Make Homemade Face And Body Treatments
Coconut oil is an extremely popular ingredient when it comes to many homemade face and body treatments. You will often find it added to many mixtures of homemade face masks and it also makes a great addition to many homemade body scrubs too. Or just simply use it on its own as a seriously effective moisturiser.
It Can Be Used For Body Shaving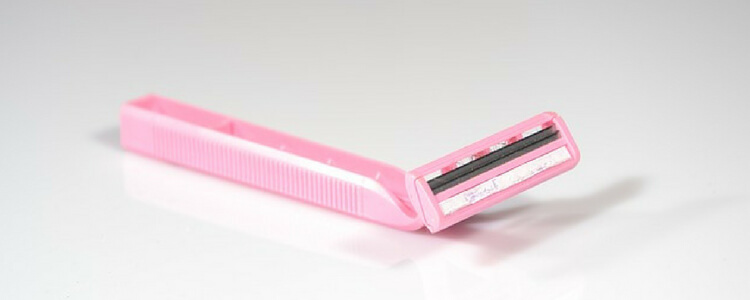 I like and dislike this one. It is very effective in that it leaves the skin super soft and silky and the razor just glides so smoothly across the skin. You are also left with very little irritation if any at all but it does, however, turn your shower into a skating rink which can be fun if you're into that sort of thing but for me, it's just too much to be worrying about when you've already got a sharp razor in your hands.
It's An Excellent Deep Conditioner for Hair
O.k so I know it's not skincare but I had to add this one in here. I personally use this technique once a fortnight and it's a serious game changer. It's like putting your hair on steroids, no seriously, I'm not even kidding. Apply Organic Coconut Oil to the entire hair and comb it through, wrap hair in a towel or shower cap and leave overnight. You may need to shampoo twice the following morning to ensure all the oil is out and then a small amount of regular conditioner to finish.
How Do You Use Yours
Well, with so many beneficial uses it's hard not to want to give it a try and if your skin can tolerate it, it may prove itself as a worthy contender against some of your pricier products.
Have you tried any of the above and if so what were the results or do you have another good skin care use for coconut oil that you'd like to share. I'd love to hear all about it so please feel free to leave a comment below.

---