The Best Anti Aging Skin Care Ingredients
🛈
This post may contain affiliate links and I may earn a small commission when you make a purchase through those links at no extra cost to you. Also, as an Amazon Associate, I earn from qualifying purchases. You can read my full disclosure here.
If you're looking to improve your skin care routine then finding the best anti-aging skin care ingredients is a good place to start. There are so many products out there on the market but not all are made as equally as the next. Just knowing the right kinds of ingredients to look for will give you a better chance of finding products that are more likely to be effective.
Up until the last few years, the most important thing about my skincare products were their brand names. As far as I was concerned, if they were a big name in the industry then they had to be good, right? Hmmm not necessarily, once the signs of aging start to appear, more thought and research needs to go into the kinds of products you are buying and most importantly, the types of ingredients they contain. So what are the best ingredients for anti-aging and what is it that they can do?
Retinoids or Retinol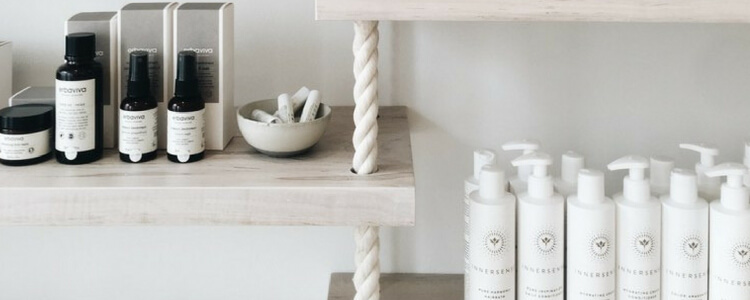 Retinoids or retinol are one of the most effective ingredients out there for anti-aging and they have the most amount of successful scientific research behind them. Retinoids are the most potent of the two but are only available by prescription. Retinol, on the other hand, is a weaker version and is widely available in over the counter products. Despite the fact that it is not as potent, retinol is still effective but it does take longer to see the results.
Retinoids and retinol are derivatives of vitamin A and are often referred to as cell-communicating ingredients that work by telling skin cells to behave more like younger, healthier ones. This results in the improvement of fine lines and wrinkles, uneven skin tone, collagen production and smoother, firmer looking skin just to name a few. Retinoids and retinol should be approached with care though as their effective results can come with side effects and some may be quite severe if not used correctly.
For more on Retinol, click here
Niacinamide
Niacinamide is another popular ingredient that is added to many anti-aging skin care products. It comes from Niacin which is better known as vitamin B3 and is also referred to as a cell-communicating ingredient. It has been shown to help increase fatty acid levels and ceramide in the skin which helps to keep it protected from damage as well as maintaining its youthful appearance.
It may also help improve the skin's elasticity, even out discoloration and reduce the appearance of fine lines and wrinkles. It is known to help prevent water loss in the skin which helps to maintain hydration and prevent dryness as well as enhancing the skin's protective barrier. It also has some antioxidant and anti-inflammatory properties so it can help with skin issues such as acne.
For more on Niacinamide, click here.
Hyaluronic Acid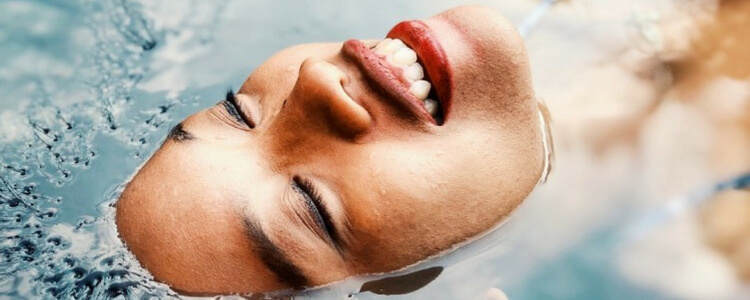 Hyaluronic acid has its good name in the skincare world mainly because of its moisture retaining properties which in turns makes it seriously effective at hydrating skin as well as the fact that it's used in many injectable fillers. Its ability to retain moisture has many benefits to the skin including strengthening the skin's protective barrier and leaving the skin with a fuller and plumper appearance which in turn reduces the appearance of fine lines and wrinkles.
Hyaluronic acid also has anti-inflammatory and antioxidant properties meaning that it can help protect the skin against free radical damage and reduce the appearance of inflammation. A similar ingredient is Sodium Hyaluronate which is technically a salt derived from Hyaluronic acid but much smaller in molecular size meaning that it can be absorbed through the skin much easier.
It is worth noting that Hyaluronic Acid is normally too big to be able to absorb through the skin although it does still provide a serious boost to surface hydration. Nowadays you'll often notice products containing several different molecule sizes of hyaluronic acid so that the product can offer numerous levels of hydration much deeper into the skin and not just on the surface.
For more on Hyaluronic Acid, click here.



Vitamin C
Vitamin C has become quite the powerhouse of the skincare world and its benefits are already pretty well known. It is another ingredient that has a tonne of research behind it and in turn, it has become a popular addition to many skin care products. It has been found to increase collagen production, improve skin discolouration, help skin repair itself and overall leave the skin with a brighter complexion.
Vitamin C is also a powerful antioxidant that can help prevent and treat free radical damage including sun damage. It is most commonly found in the form of ascorbic acid but it can also be found in the form of L-ascorbic acid, ascorbyl glucosamine, magnesium ascorbyl phosphate, ascorbyl palmitate, ascorbyl tetraisopalmitate and tetrahexyldecyl ascorbate.
For more on Vitamin C, click here.
Vitamin E
Vitamin E is another powerful antioxidant that is added to many skin care products. It can help protect the skin against oxidative damage and reduce the breakdown of collagen. It is also known for its moisturising abilities as well as its healing properties and as such is often used in topical creams to treat scars and stretch marks.
Vitamin E and vitamin C can be used together to make an even more powerful combination. It is found on ingredients labels under different names including tocopherol, d-alpha tocopherol, d-alpha tocopherol acetate, dl-alpha tocopherol and dl-alpha tocopherol acetate.
For more on Vitamin E, click here.
Peptides
Peptides are small proteins made up of amino acids that not only bind moisture but can also stimulate collagen production in the skin. There are many different types of peptides in skin care but the most popular are Palmitoyl Oligopeptide and Palmitoyl Tetrapeptide-7.
Palmitoyl Oligopeptide is known for its ability to stimulate the production of collagen resulting in the appearance of firmer, less wrinkled skin and Palmitoyl Tetrapeptide-7 is known for reducing inflammation in the skin as well as reducing damage caused by factors such as exposure to UV light, stress, and pollution.
For more on Peptides, click here.
Resveratrol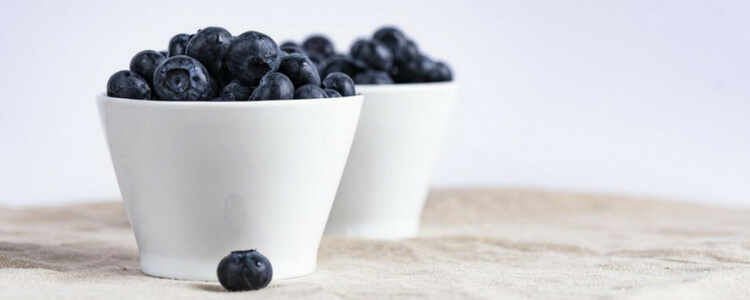 Resveratrol is another potent super antioxidant that is derived from the grapes that are used to make red wine. In nature, it is known to protect plants from an array of damage. It can help protect skin from oxidative damage and research has found it to be particularly effective at protecting against sun damage and it can help improve collagen synthesis which in turn can slow down the aging process of the skin.
Linoleic Acid
Linoleic acid is also known as vitamin F and is an omega 6 essential fatty acid. It has anti-inflammatory, moisturising and healing properties as well as a hydrating and plumping effect on the skin. It can also help with acne and as it is an essential fatty acid, it can help other active ingredients penetrate and absorb into the skin.
Check Your Ingredients Labels
If you're looking for the best products that help prevent and reduce the signs of aging then look for products containing the above ingredients. There are many well-formulated skin care products out there that contain a concoction of many of these ingredients so don't worry, you won't need to go out and buy one product for each one.
If you'd like to share any thoughts on the subject, please feel free to leave a comment below.