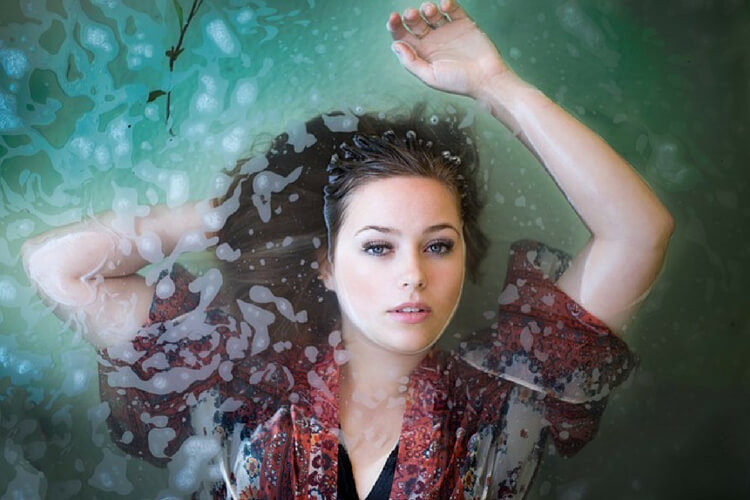 5 Of The Best Face Toners 2018
🛈
This post may contain affiliate links and I may earn a small commission when you make a purchase through those links at no extra cost to you. Also, as an Amazon Associate, I earn from qualifying purchases. You can read my full disclosure here.
The best face toners are not always the easiest of skincare products to find not just because there's so many of them out there but also because they can differ so much from one product to the next. But there are a few in particular that have quite the following making them a good option if you looking for a new toner or looking to try a toner for the first time.
Many choose to skip the toner but toners have numerous benefits that many people don't realise making them truly worth considering as an added addition to your skincare arsenal. But before you run out to buy just any old toner, check out some of the most popular toners currently available that seem to be outshining many of their counterparts.
Thayers Rose Petal Witch Hazel With Aloe Vera Toner
The Thayers Rose Petal Witch Hazel Toner is a popular choice, in fact, it seems to have quite the cult following with many people swearing by its skin-clearing qualities. Thayers actually have a few different versions but this one in particular which is the alcohol-free version seems to be their most popular. It's also one of the cheapest toners on this list with its drugstore price tag which may be another reason for its popularity.
This natural formula contains undistilled witch hazel extract which means that it maintains it's high levels of tannins as well as containing rose petal water which is said to help restore dehydrated skin and leave you with a glowing, dewy complexion. Not to mention that the smell is said to be nothing short of divine.
The formula is said to be rich in vitamin C which is essential for collagen production and excellent at evening out skin tone and also includes aloe vera which helps to soothe and calm irritated skin. This toner is suitable for normal to dry skin types but those with acne prone skin seems to be more than singing its praises.

---
Lancome Tonique Confort
The Lancome Tonique Confort is a somewhat more expensive toner that is suitable for most skin types but particularly those of the drier variety. This moisturising milky pink toner is said to gently purify and hydrate skin to leave it feeling fresh and calm. It contains vitamin E and hyaluronic acid as well as being enriched with acacia honey and sweet almond oil.
Honey is renowned for its skin benefiting properties including healing, softening, soothing and moisturising. Sweet almond oil also has numerous skin benefiting properties including moistursing, softening and anti-aging due to its vitamin E, A and B content. This toner has a silky smooth consistency that is said to not only deeply hydrate the skin but also to instantly soothe it too.

---
Pixi Glow Tonic
If you know anything about toners then you'll have undoubtedly heard of Pixi Glow Tonic which is another best selling cult favourite in the toner world. It also won the 2017 Teen Vogue acne award if it wasn't already popular enough. This is an AHA exfoliating toner that contains 5% glycolic acid that is said to help exfoliate, purify, tone, firm and tighten the skin without causing irritation.
It also contains ginseng which is said to help improve circulation and aloe vera to help hydrate, calm and soothe the skin. This toner is also said to help refine the appearance of pores and accelerate cell renewal to reveal a smoother, clearer and brighter complexion whilst healing and soothing the skin at the same time leaving it with a natural glow.
The formula is alcohol-free and is suitable for all skin types and although it's slightly more expensive than many drugstore brands (by drugstore brands, I'm referring to the ones that are under a tenner) it's still considered a bargain buy especially considering how popular it is.

---

Paula's Choice Skin Recovery Enriched Calming Toner
Paula's Choice has a few different varieties of toner and this reasonably priced one is another good option. This super hydrating toner is filled with skin-benefiting antioxidants and anti-aging ingredients including hyaluronic acid, vitamin e, vitamin c and niacinamide. It's calming properties are said to help soothe and calm skin redness while leaving skin softer and smoother in the process.
Its consistency is somewhat milkier than you'd expect for a toner but its fragrance-free formula is said to be non-irritating even on the most sensitive of skin. This toner nourishes, calms and soothes even the driest of skin types and is even gentle enough for those prone to eczema. It's suitable for most skin types but particularly those with ultra-sensitive or dry flaky skin or those who suffer from skin redness.

---
Son & Park Beauty Water
If you love Korean skincare and beauty products then you've probably already heard of Son & Park Beauty Water which is another cult favourite, especially in the Korean skincare world. This product is slightly different from all the others in that its described as a multitasking product that can be used as a gentle exfoliating toner or as a cleansing water too.
Its price is a little higher than some of the other toners on this list but that doesn't seem to have stopped it being a popular choice. It is said to provide intense hydration with ingredients such as lavender water, rosewater, and orange fruit extract. It also includes numerous other skin-benefiting ingredients including green tea which is a powerful antioxidant that also has anti-inflammatory properties to soothe skin and protect it from free radical damage.
Also included are willow bark and papaya extract to gently exfoliate skin to remove dead skin cells and impurities to leave you with a brighter and smoother looking complexion. This toner is free of parabens and sulfates and is suitable for most skin types.

---
A Good Toner Really Is An Excellent Addition
A good toner really can make an excellent addition to your skincare routine and if you're new to toners and have yet to try one, then you may want to consider any one of the above-mentioned toners to complement your skincare routine. And once you've experienced the benefits of a good toner, they really do become a hard step to skip.
Have you used any of the toners mentioned in this list and if so, what did you think of them? If you use a toner that you adore that isn't listed here that you think deserves a mention (or a really bad one for that matter), please feel free to tell me all about it in the comments section below.