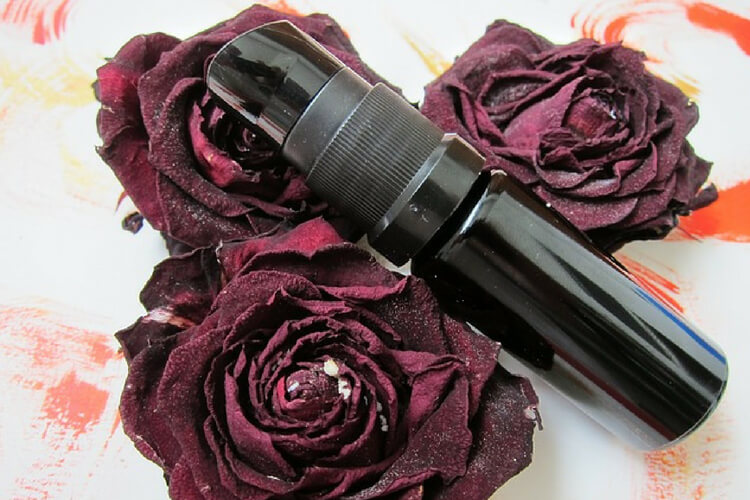 What Is a Face Serum, And Do I Really Need One
🛈
This post may contain affiliate links and I may earn a small commission when you make a purchase through those links at no extra cost to you. Also, as an Amazon Associate, I earn from qualifying purchases. You can read my full disclosure here.
Face serums have become very popular recently and for good reasons too but what is a face serum and do we really need one? Many of us don't really know what they are or what they can do so I decided to do some research to see what they were all about and if they really were worth the extra expense. The outcome was……well, I'll put it to you this way, I've just recently started including one in my own skin care routine and why I wasn't using one before now is beyond me.
Face serums are one of the most powerful and effective products in anyone's skin care routine and can make a substantial improvement in our skin's appearance. They are often of a gel or water-gel like consistency that is much lighter than a moisturiser and they also contain a higher concentration of beneficial ingredients. They absorb faster and deeper into the skin and are much more effective at targeting specific skin care concerns from anti-aging to brown spots.
The Difference Between Serums And Moisturisers
Serums and moisturisers are actually very different in quite a few ways. A serum is much more of a powerful worker under the skin as against a moisturiser which is more of a protector on top of the skin. Because serums are so light and don't contain the same thickening ingredients as moisturisers, there is more room for them to be packed full of antioxidants and anti-aging ingredients. This is also one of the reasons why they are often more expensive than moisturisers.
Serums are absorbed much deeper into the skin to deliver their potent ingredients whereas moisturisers, although also full of beneficial ingredients, are primarily about leaving a protective barrier on the top layers of the skin to lock moisture in and keep all the bad stuff out.
What Serum Should I Use
There are many different types of serum out there all targeting different skin care concerns. Choosing the right one really depends on your skin type and the skin care problem you are trying to address. There are some serums that are only appropriate for night time use, like some serums containing retinol so many people use several different serums at each end of the day to target a multitude of different concerns.
To Firm Skin
If you're looking for firmer skin then look for serums containing peptides. Peptides help to stimulate the production of collagen and help with quicker skin cell turnover. There are a number of popular peptides out there and some peptides like Argireline have been found to help relax wrinkles and cause a mild almost botox like effect. Now that's an ingredient well worth taking a note of.
To Reduce The Appearance Of Wrinkles
Serums containing Retinol are a very popular choice because along with retinol's many other skin benefits, it is one of the best and most studied ingredients for reducing the appearance of fine lines and wrinkles. Like peptides, it also stimulates the production of collagen and helps prevent the breakdown of existing collagen.
Retinol is a weaker over the counter version of Retinoids which are a derivative of vitamin A that were originally prescribed to treat acne sufferers but when their anti-aging qualities were noticed they soon became a popular treatment for reducing fine lines and wrinkles.
As effective as retinol can be, it should be approached with caution. It can make your skin more sensitive to the sun and as such, some, particularly stronger strength products, should only be applied at night. You should also start out with a very weak dose and introduce it to the skin very slowly as it can cause serious redness, irritation, and peeling.
For Sun Damaged Skin
Serums containing Vitamin C are the way to go if you're looking to improve brown spots or discoloration from sun damage. Vitamin C has many skin benefits and it is a powerful antioxidant that can help repair free radical damage to the skin. It can help reduce the appearance of brown spots and even out skin tone. It is also another collagen stimulator and when combined with vitamin E can be even more effective.
Vitamin E also has many skin benefits too and as such it is also a popular addition to many serums because much like vitamin C, it has antioxidant properties that help prevent and repair free radical damage to the skin. It is also said to help prevent the breakdown of collagen as well as being renowned for its moisturising properties.
For Skin Hydrating
Look for serums that contain hyaluronic acid. Although Hyaluronic acid has numerous skin benefits, the most popular benefit is its powerful ability to hydrate the skin because it can retain seriously large amounts of moisture. It can attract and bind moisture deep within the skin and protect the surface from dryness and it's hydrating properties also give the skin a plumper and smoother appearance.
For Blemishes
Look for serums that contain ingredients like salicylic acid or zinc oxide. Salicylic acid is used to clear and prevent blemishes by dissolving oils and dead skin and zinc oxide can help calm and soothe inflammation and redness. It's also worth noting that most serums contain a multitude of the above ingredients so in most cases, you could probably have most if not all of the above ingredients combined within as little as just two serums.
Tips And Tricks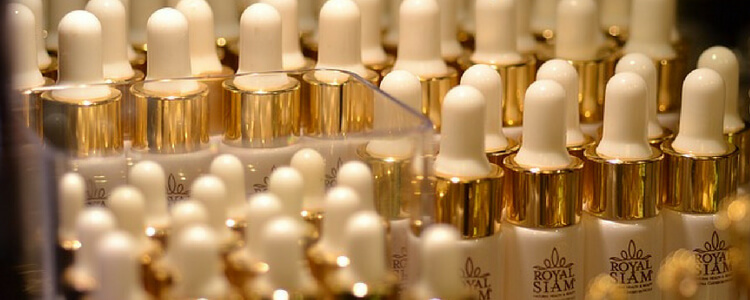 Now here's another good reason to use a toner. Did you know that serums are much more effective when applied to moist skin. Supposedly it's because the ingredients can penetrate deeper into moist skin which means better results and applying a toner beforehand is the most effective way to achieve this.
I also came across another little trick which some of you may already be using and it's another benefit to keeping your moisturiser in the fridge. Apparently, if you apply cold moisturiser after serum, it pushes blood away from the skin which causes a vacuum effect that pulls the serum deeper into the skin.
A Well Worth Addition To Your Regime
Well, because there are so many benefits to using one, they're pretty hard to ignore, so if you haven't already invested in a serum then you really should consider one. Although they are a pricier product, they are well worth the extra investment. What do you think about serums and is there a particular one that you couldn't be without? I'd love to hear your thought and opinions so please feel free to leave a comment below.