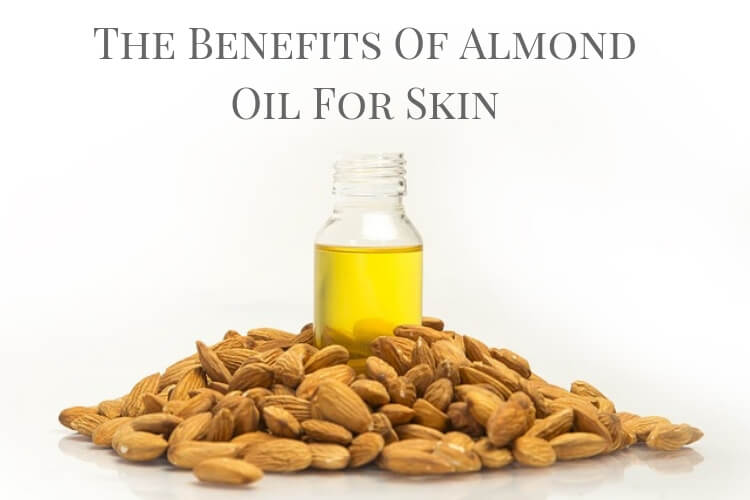 The Benefits Of Almond Oil For Skin
🛈
This post may contain affiliate links and I may earn a small commission when you make a purchase through those links at no extra cost to you. Also, as an Amazon Associate, I earn from qualifying purchases. You can read my full disclosure here.
There are numerous oils used for skin care purposes and because of the benefits of almond oil for skin, it has earned a well-deserved place as one of the favourites. And although it's not quite as non-comedogenic as the popular argan oil, it is still relatively low on the "pore clogging scale" which means that it's generally unlikely to cause most people issues on the pore clogging front.
Almonds and almond oil have long been known for their health benefits but almond oil also has numerous benefits when applied to the skin too and there are a lot of different ways in which you can use it making it quite the multipurpose skin care product. But what makes it so beneficial and what exactly can it be used for?
Why Almond Oil Is So Beneficial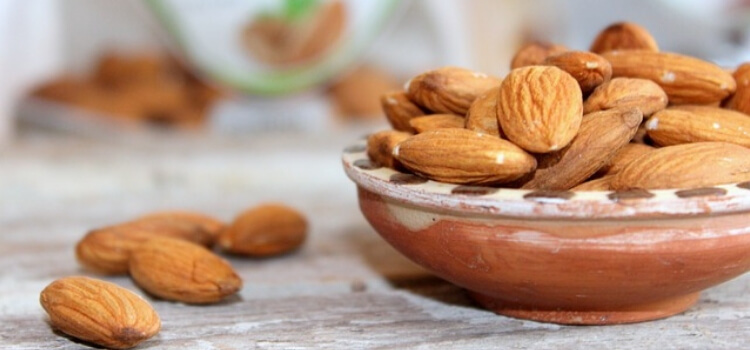 What makes almond oil so beneficial is the fact that it contains numerous minerals including zinc, it's high in healthy fats (unsaturated fats), it's high in vitamin E and has antioxidant properties. It also contains vitamin A as well and all of these properties make it not only beneficial for body health but also for skin and hair health too.
It's probably worth noting that there are actually two types of almond, the sweet kind, and the bitter kind and it's the sweet kind that you'll find used for all sorts of purposes (the bitter kind are said to be toxic). Sweet almond oil is very easy to find because it's so widely used for so many different purposes and it's pretty affordable too.
For Anti-Aging Purposes
As much as we all might say that we can age gracefully and that fine lines and wrinkles don't bother us, that doesn't stop many of us looking for ways to a least delay the onset if not reverse it to some extent. Sweet almond oil is a great natural oil to tackle some of those aging issues because it's high vitamin E and fatty acid content makes it an excellent moisturiser that can also help renew cells to improve skin appearance.
This is not only helpful in delaying the signs of aging but can also help lessen the appearance of fine lines and wrinkles that may already be present. It also has antioxidant properties and can help keep skin protected against UV damage as well as helping to keep skin soft and supple too. It's a very light oil that absorbs easily but many advise warming it to body temperature first for best results.
For Clearer And Brighter Skin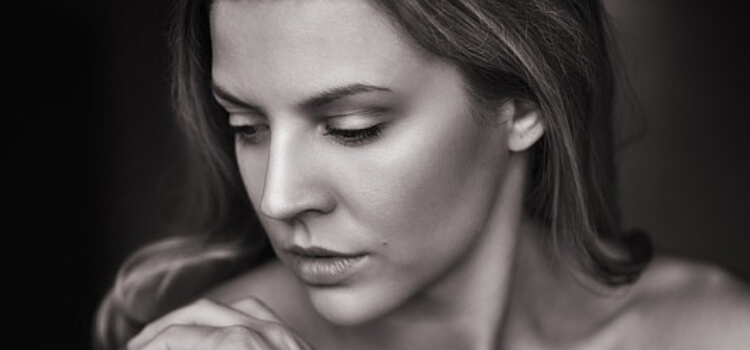 Because it's such a light oil that absorbs easily, it can help dislodge and remove dirt and debris from deep within the pores which then results in cleaner, clearer skin.  This, in turn, can help lessen the formation of acne but it can also help prevent further acne breakouts because of its vitamin A content.
It can be used on its own or combined with other ingredients to make a seriously effective homemade scrub for both the face and the body. As an added benefit, it also leaves the skin with a healthy warm glow for a brighter and clearer complexion.
For Dry Skin Conditions
Sweet almond oil is extremely moisturising and nourishing to the skin so it only makes sense that this natural oil would be beneficial in the treatment of dry skin conditions. Those who suffer from psoriasis or eczema may find almond oil a great natural alternative for not only alleviating the dryness but also for soothing the itching and irritation that often occurs with it.
Even those with normal to slightly dry skin can reap the benefits of its moisturising and nourishing qualities. It can be simply used on its own as an all over body moisturiser to help keep skin soft, supple and smooth and the fact that it's very affordable and a little goes a long way makes it even better.
For Wrinkles And Dark Circles Around The Eyes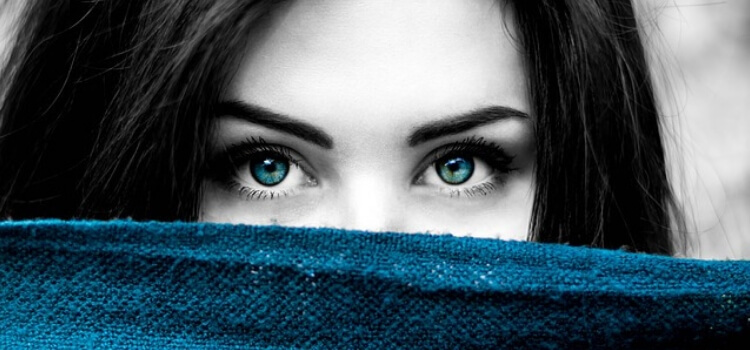 Whether it's crows feet or dark circles, almond oil can help improve several different issues relating to the eye area. For dark circles, simply apply almond oil to the under eye area every night before you hit the hay. The vitamin E helps to not only rejuvenate the eye area resulting in less puffy eyes but also helps to brighten it as well alleviating the appearance of dark circles in the process.
This same application can also help improve the appearance of crows feet or any other fine lines and wrinkles around the eye area too. Doing this every night before bed is said to show visual improvements to both fines lines and dark circles within as little as a couple of weeks.
For Stronger Healthier Hair
We've all heard about using different oils to help improve our hair health but almond oil, in particular, seems to have quite the hair rejuvenating ability. Its nourishing content is said to have numerous hair benefits including strengthening hair, repairing damage, adding shine, alleviating a dry scalp, improving thickness and encouraging growth.
It can be used in several ways including as a leave in conditioner, as a hot oil treatment or as an overnight deep treatment. The same benefits don't just apply to the hair on our heads either, our eyelashes can reap all the same benefits too. So if you're looking for longer fuller lashes then simply apply sweet almond oil to them every night using an old mascara wand and watch them transform into fluttering beauties.
For Everything Else In Between
Sweet almond oil is also used for several other treatments including fading of scars and stretch marks, treatment of dry cracked feet and treatment of dry chapped lips too. It really does have a multitude of skin care uses so much so that it's hard not to want to have a bottle of this multipurpose oil as part of your skincare collection.
Have you tried sweet almond oil for any of the above-mentioned treatments? What did you think of it and how did it compare to other popular oils you may have tried? Please feel free to tell me all about it in the comments below.

---