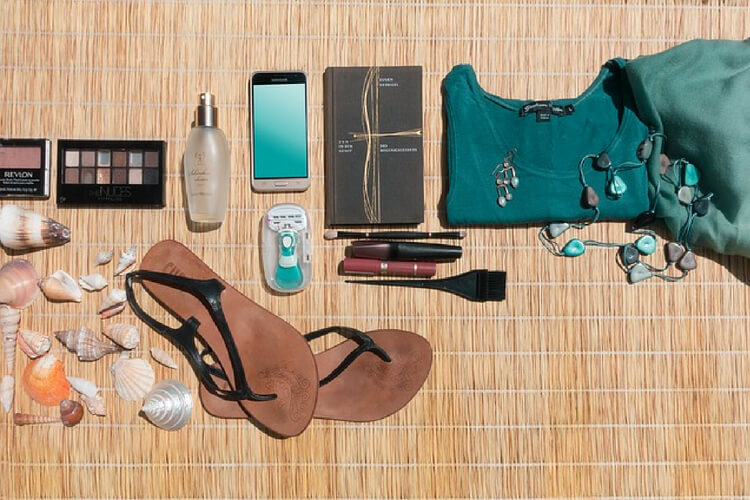 Holiday Skin Care Essentials
I don't know about you but when it comes to summer holidays, my holiday skincare essentials list is as long as a cold winter and I could pretty much fill an entire suitcase with just skin care products alone. I often find myself conflicted over whether to bring that extra pair of shoes or that skin care product that I just can't be without, I mean seriously, we're talking about an extra pair of shoes here.
Not to mention the look of horror on my husband's face when he sees my suitcase and realises I haven't even put any of my clothes in there yet. And let's face it ladies, we all know full well that we're not the ones who are going to be carrying this thing that weighs more than a bus halfway around the world. Nope, that's our poor other half's job.
So let's look at the most important things that should or shouldn't be on our holiday skin care list and the little extras that we might be forgetting.
In Flight
Have you ever noticed how thirsty you are when you're flying? The air on a plane can be extremely drying and dehydrating so make sure you drink plenty of water. It's a good idea to apply a good moisturiser before you set off and to keep it handy in your hand luggage. Another good idea is to bring a facial mist that you can use throughout the flight to keep your skin hydrated. A facial mist is also a good idea for those hot dry evenings too.
Sunscreen
We definitely can't forget this one. Overexposure to the sun is one of the worst things for aging our skin so bring enough sunscreen to last the whole trip. Avoid skimping on reapplying just because you're trying to make your sunscreen last longer. We've all done it but it's an absolute no-no, as is going without any sunscreen at all on the last few days because we've run out. We may think we can get away with it because our skin has acclimatized to the hot weather but in reality, it's a really bad idea.
Lip Balm With SPF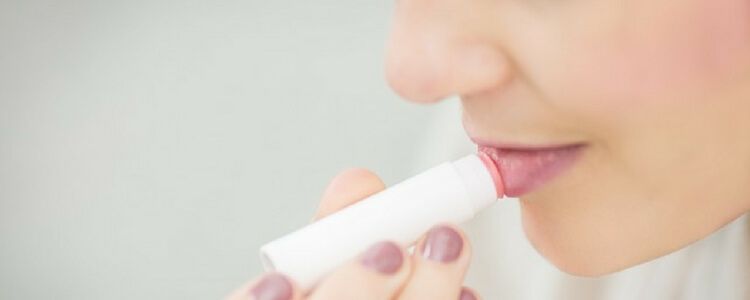 Our lips are just as important as our skin but they are sometimes overlooked. A good lip balm with SPF is a must to protect our delicate lip area and because they're so small, they won't make a dent in our already bulging suitcase. Failing to protect our lips can result in dry, chapped or even burnt lips and in the worst case scenario, lip blisters. I've actually witnessed this on a family member and all I can say is that I will never forget lip balm ever again.
Moisturiser
If ever we needed our moisturiser more than ever, now is the time. We need all the moisture we can get and all those beneficial ingredients will help keep our skin soft and hydrated. Well-nourished and moisturised skin will cope much better with the sun, sand and salty sea water than dry neglected skin will.
Aftersun
Just like SPF, this is probably one of the most important items that you should be bringing with you and if you have fair skin like me, you're going to be using a lot of it. I love aftersun with aloe vera as it not only calms and soothes skin, it also hydrates and moisturises which should help keep dryness and peeling skin at bay.
Sunglasses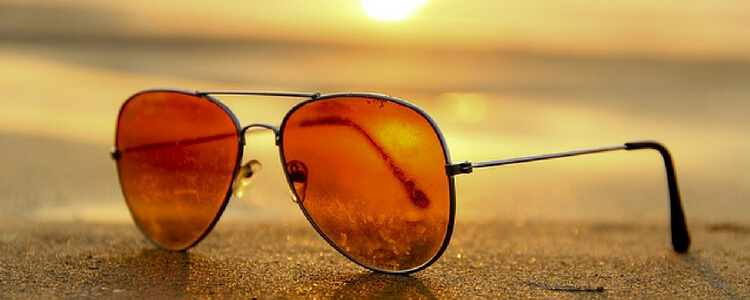 Well, for us ladies (o.k most men too) these are more of a fashion statement than a protective measure so we're highly unlikely to forget about them but their importance is still paramount. I'm sure I'm not the only one who's burnt their eyelids in the past trying to remove the white sunglass shape circles from their face. Our eyes are the first place to show the signs of aging so limiting their exposure to the sun as much as possible is always the best option.
Buy Travel Size Or Reusable Containers
If you can find your regular products in travel size containers then you're on to a winner but if you can't, it may be worth investing in some cheap small containers that your products can be poured into. All the more room for those extra shoes!
Lose The Wipes
O.k so this isn't really going to lighten up your suitcase as wipes are pretty much lighter and smaller than a bottle of cleanser but wipes are such a bad idea at any time of year. They can be extremely drying and that's the last thing we need when we're away in the sun. Instead, opt for a moisturising cleanser that will add extra nourishment and moisture to your skin.
Micellar cleansing waters, in particular, are an excellent replacement for face wipes because they're just as quick and just as convenient but they're so much better for the skin. This is actually one of the reasons why they're so popular with the likes of makeup artists at fashion shows for removing multiple makeup applications because they remove it quickly and easily without drying out or irritating the skin even after multiple uses.
Shine Control Papers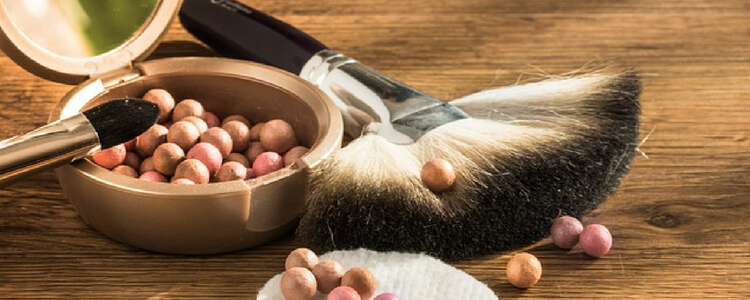 As much as these are not what I'd call essential, I love these little things and you can pick them up at most cosmetic retailers. Even though my skin is normally on the dryer side, when I'm away my face has a tendency to get very sweaty and shiny in the evening from the heat. These are a great way to keep that shine under control without having to put on a whole face of powder makeup.
The Most Important Part
I enjoy roasting myself like a rotisserie chicken just a much as the next person (o.k, enjoy is a strong word) but I don't want to ruin my skin either. I guess it's all a question of balance and protection. Most of us enjoy the relaxation of lying on a sun-drenched beach sipping margaritas but we just need to take that extra bit of care to ensure that we don't destroy our looks in the process.
Please do share your thoughts if there are any skincare essentials that you cannot travel without and have you come across any cool extras that the rest of us should know about because we'd love to hear all about them if you have so please feel free to share them in the comments below.