Easy Homemade Body Scrubs
🛈
This post may contain affiliate links and I may earn a small commission when you make a purchase through those links at no extra cost to you. Also, as an Amazon Associate, I earn from qualifying purchases. You can read my full disclosure here.
Who doesn't love a bit of DIY when it comes to skincare and the following easy homemade body scrubs are a great place to start. The skin on the body is not quite as fragile as the skin on the face which means that there are more ingredients that you can use when making your own do it yourself skin care products for the body.
One of the best things about homemade body scrubs is that they are completely natural, seriously cheap and easy to make with most of them only requiring two or three different ingredients although you could add more depending on how adventurous you want to get.
You can make a small one-off portion for immediate use or even make a jar full to store for later use but remember that there are no chemical preservatives in homemade products so if you're using fresh ingredients then it's best to use your scrub within a week or two of making it before it spoils. For packaged ingredients, go by the earliest use by date of the products you're adding. So let's get raiding those cupboards and let the body scrub making begin.
Banana and Sugar Body Scrub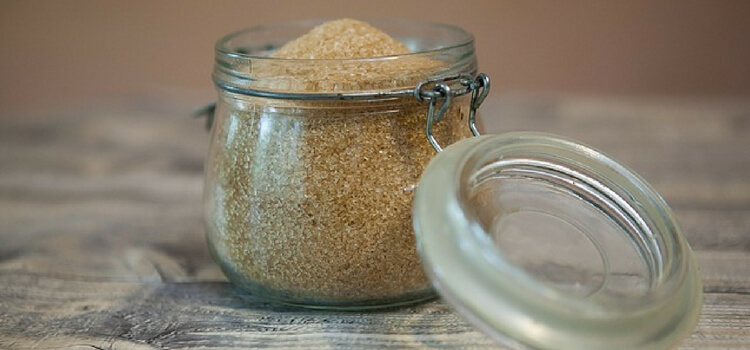 Sugar is one of the most common ingredients found in homemade body scrubs and either brown or white sugar can be used depending on your preference or whichever one you happen to have to hand. Bananas actually have a ton of benefits when applied to the skin and one of the most popular benefits is that they are filled with antioxidants making them a great addition to any homemade skin care product.
To make, simply mash a ripe banana into a paste then add three tablespoons of sugar and mix together evenly. Apply the mixture to wet skin as you would any other scrub then rinse away. As with all body scrubs, avoid use on the face as the grains are far too harsh for the delicate skin on the face.
Coconut Oil and Sugar Body Scrub
If you don't already have a tub of coconut oil stashed away in the refrigerator then you really should consider getting some. Coconut oil has a ton of skin benefits and is about as multipurpose as it gets because it can be used for literally everything you can imagine especially when it comes to skin care. It is an extremely effective moisturiser and is full of skin-benefiting ingredients and with so many different uses, it's hard not to want to give it a try.
Simply melt about two heaped tablespoons of coconut oil by placing it into a plastic bowl and placing the bowl over some hot water until fully melted, then add two tablespoons of sugar and mix together evenly. You may need to experiment with the amount until you find the right quantity for yourself as some people like to slather on more or less of a product. Apply in the shower to wet skin then rinse to finish.
Honey, Oil and Sugar Body Scrub
Honey is another popular choice when it comes to homemade skin care products because of it's antibacterial and anti-inflammatory properties. Any honey can be used but my preference is Manuka honey just because Manuka Honey is even more beneficial to the skin than regular honey. The oil used for this one can be any variation from coconut oil to olive oil or even baby oil if you wish although my preference would definitely be coconut oil.
To make, start by slightly warming two or three tablespoons of honey in a plastic bowl over some hot water to make the honey runnier and easier to spread. Add one tablespoon of the oil of your choice to the honey followed by two tablespoons of sugar. Mix together evenly then apply in the shower to wet skin then rinse thoroughly to finish.
Salt and Coconut Oil Body Scrub
Salt is another good body exfoliant and there are many different types of salt that can be used although Epsom salt and fine sea salt seem to be the most popular. Do take care if using larger granule salts as they may be too rough and could cause micro-tears in the skin. Either way, whatever salt you decide to use, it's best if it's the fine type but even if it isn't, just be sure to grind it down as finely as possible first.
Start by melting two heaped tablespoons of coconut oil over some hot water. Once the oil is melted, add four tablespoons of the salt of your choice and mix together evenly. Apply the mixture to wet skin then rinse off thoroughly.
Oatmeal Body Scrub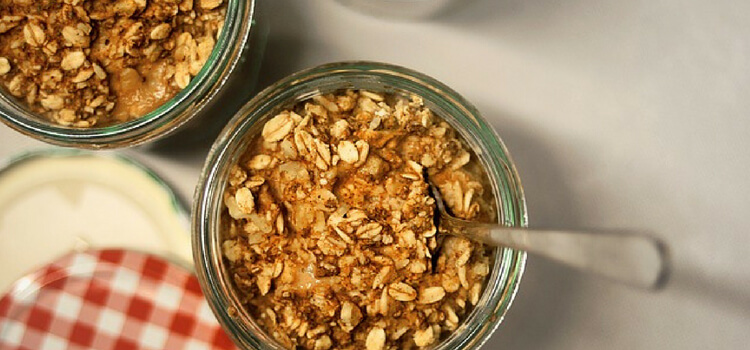 Oatmeal is actually one of the gentlest ingredients when it comes to homemade body scrubs and it has a lot of skin softening and hydrating properties making it a great ingredient for many homemade skin care products. It's also one of the easiest to make because it can be added to just water to make an effective scrub.
For the most basic oatmeal scrub, simply mix two to three tablespoons of finely ground oatmeal with a few tablespoons of water, enough to make a paste to a consistency of your liking. Apply to wet skin in the shower then rinse thoroughly to finish. For a more luxurious scrub, try substituting the water with two to three tablespoons of coconut oil depending on your liking. You can even add a tablespoon or two of honey to the mix if you really want to add some extra goodness to the scrub.
Final Thoughts
You can do a lot of experimenting when it comes to these body scrubs and you can mix and match the ingredients as little or as much as you like depending on how adventurous you're feeling or alter the amounts depending on how grainy you like your scrubs to be. If you'd really like to spice things up, you can even add your choice of essential oils to the mixtures to give them an amazing scent and a more spa-like feel.
My only word of warning would be to be careful when using any oily substances in the shower because oily substances and showers equal an extremely slippery surface. I'm sure no one wants to turn their shower into a skating rink, at least not on purpose so do be very careful.
If you'd like to let me know how you got on with these ideas then do feel free to leave a comment below.