How to Make Homemade Skin Care Products
When money is tight, sometimes we need to think outside of the box if we want to continue with our all important skin care routine and learning how to make homemade skin care products is a great place to start.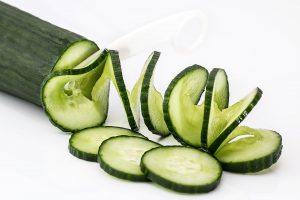 We don't need to be experts in the field to create good homemade products, we just need some good ideas and the right ingredients. Most made at home skin care products are made from ingredients that most of us already have in our cupboards or fridges so it shouldn't cost a whole lot if anything at all to make them.
One of the best parts about homemade products is that they are completely natural and don't contain any of the harsh chemicals that most big brand names do. Whether they can permanently replace our brand name products or not is unsure but they are certainly a cheap and handy way to get us by when we are feeling the financial pinch on our pockets.
Proceed with Caution
Not all homemade skin care products are a good idea though so it is always best to do your research first. Some are even more damaging to our skin than not using anything at all so it is wise to be very careful if you are planning on doing any experiments yourself.
I will try to make it easier for you by doing all the research and trying out the homemade products on myself first so if anything does go wrong which let's face it, is very possible, you will know not to try it yourself but regardless of the results, I will share with you both the good and the bad ideas that I come across.
With so many different homemade skin care ideas out there, chances are that you've already had a go at some of them. If there is anything homemade that you've tried yourself, please do share it with us whether the results were good or bad. At least we'll know to stay well clear of it if it's a bad one.
And you never know, we could accidentally stumble across something amazing on our journey.
Jessie